About Lycon Wax
Lycon Precision Waxing was founded by Lydia Jordane in Australia, which in this case makes the term 'down under' even more funny. Lydia is also known as the Queen of Waxing since she started her company back in 1978 and created an evolutionary product that quickly travelled all around the globe. Lycon offers a choice of Hot Wax, Strip Wax and it's own Lycojet waxes, complemented by pre and post waxing lotions (which really smell heavenly) and aftercare products. The type of wax that is used depends on your skin type/condition and the area you want to get waxed. Hollywood celebrities like Victoria Beckham have been going crazy for this elite type of waxing and since you obviously want attract as many David Beckhams as possible – to supposedly drink milkshakes in your yard – I'm here to tell you why Lycon is so in demand lately!
Benefits of Lycon Waxing
Removes hair as short as 1 mm
Provides comfortable treatment due to low temperatures
Offers long results
Removes hair virtually pain free
Lycon Strip Wax
LYCON's famous and super gentle strip waxes contain a few pleasant surprises — speedy application, extra strong grip, no sticky residue and no skin drag. LYCON professional strip waxes are made from a special blend of the very best natural and organic raw materials to grip and remove hair as short as 2mm! With the inclusion of special aromatherapy oils for their conditioning and soothing benefits, therapists can ensure total customer comfort and satisfaction.
Lycon LYCOJET
Sensational and technologically unique LYCOJET stripless waxes are used thinner than most hot waxes. These low temperature waxes for the face and body are super pliable, super strong and virtually pain free! LYCOJET shrink wraps and removes hair as short as 1mm. These extra-gentle waxes can be re-applied 5-6 times on just waxed skin without discomfort or irritation. High performance LYCOJET are effective for all waxing – perfect for short stubborn hair that strip waxes can on occasion miss. LYCOJET eliminates the need to tweeze. Excellent for sensitive areas including Brazilians!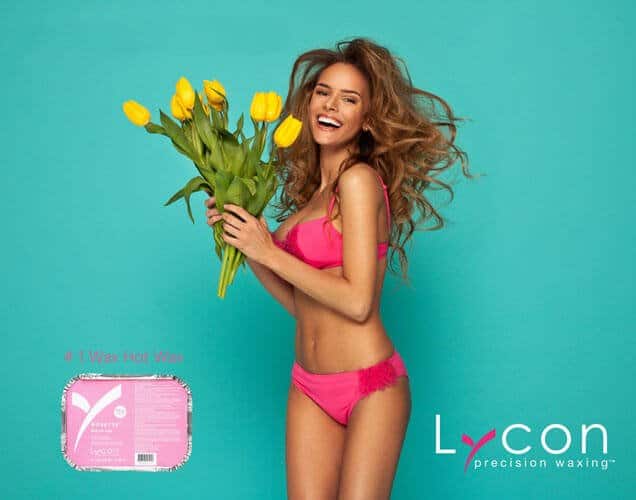 The choice of wax for Thai Touch was easy. While there are only a handful of premium waxes in the world Lycon the premium wax from Australia is our favorite. Lycon was chosen because it's the performance of the wax and customer experience that matters. Do you agree? Sawai's skill coupled with Lycon wax superior performance in removing fine and coarse hair at low temperature application almost guarantees you Waxing Without the Ouch!
At Thai Touch we help you expose your beauty and uncover your confidence. Our affordable prices and money saving membership will keep you waxing regularly. Over time you will see a distinct change not only in your hair growth, but also in the condition and clarity of your skin.
I hope to see you soon.
Come along for your hair style, waxing or massage I promise you won't be disappointed. By appointment only means that your appointment time is reserved exclusively for you, no walk-ins delaying you. It's your private time at Thai Touch to enjoy the experience in a relaxing environment.
"Good luck Sawai with your salon in Ireland. I am happy to recommend you, I always loved what you did with my hair when you were my stylist. Love Ming."
- Chalisa "Ming" Boonkrongsab. Actress and former Miss Thailand.
"From the moment I walked in the door I was won over by the friendliness of Sawai and the Thai style decor."
- Allison Byrne
"Love this place! Spa like and I liked it. The wax they use is amazing, it doesn't hurt like the traditional wax. Sawai was great. I'll def be back."
- Veronica J
"I love getting my hair styled and coloured by Sawai and won't go anywhere else now. I always leave Thai Touch feeling like I've won the lotto."
- Sandra in Athlone
"OMG. I can't say enough good things about this place. I was a bit nervous about the Thai massage but I think I'm a convert, She even got out the knots in my neck and shoulders! Will try the aroma oil massage next time, Sawai said it's more relaxing."
- Andrea S, Portlaoise
"4:30 p.m. and after an hour of Thai massage with Sawai -- WOW I am feeling great! Massage was a legitimate Thai massage. Sawai was welcoming and most importantly knowledgeable. I booked my next appointment before leaving."
- Joan, Tullamore
"Had my hair done today by the lovely Sawai in her private holistic salon. A five-star spa experience with five-star results. Highly recommend this talented lady. Thank you Sawai."
- Debbie Looby
"Second time to Thai Touch and again loved the experience of place and of course Sawai's great skills. Delighted with my colour and looking forward to my next visit."
- Siobhán McGlinchey
"Highly recommend this place for waxing. Sawai is just soo nice, from the time you arrive you can relax and enjoy your treatment. Thank you Sawai."
- Marie Dobbyn
"If you are thinking about taking some time out and getting your hair done or maybe a massage this is the place to go. Sawai is amazing, I always leave feeling revived and looking fantastic thanks to her talents. Not only is Sawai lovely her premises is so relaxing you won't be interrupted by other clients and you get her full attention. Added to that her prices are fair and well worth it for the time she takes . If you like your privacy try out Thai touch . You won't be disappointed!!!"
- Aimee Gillen
"I cannot recommend this place enough! The full body massage is out of this world, and every other treatment and hair-do I've gotten with her have been great experiences. The salon is set up so well and she really puts you at your ease. A real treat of a place!"
- Siobhán Flynn
We're open every day from 10 a.m. to 8 p.m. by appointment only.
You can also make an appointment by calling (057) 93 245 75.