Thai-Massage-Thai-Touch-Tullamore-w
woman-head-massage-Tha-Touch-Tullamore w
herbal-ball-massage-Thai-Touch-Tullamore-w
Oil-Massage-Thai-Touch-Tullamore-w
head-and-neck-massage-Thai-Touch-Tullamore-w
For a Genuine Thai Massage Experience. Relaxing or Healing, it's amazing!
Traditional Thai Massage
A Traditional Thai massage will soothe aches and pains, loosen joints and ease muscle tension, leaving you feeling completely refreshed. A combination of deep tissue, pressure point and stretching techniques are used to reduce stress and relieve muscle soreness.
Aroma Oil Massage
A gentle therapeutic massage for total relaxation. Choose one of our exclusive blends of essential oils to calm the nerves, detoxify the body and rejuvenate the spirit. It's a full body massage, in which your body is softly stroked, kneaded. Your muscles and skin will be stimulated, your mind relaxed and completely refreshed.
Herbal Ball Compress
During the treatment a steamed herbal compress will be applied to the body while receiving Thai massage, the aroma will soothe your senses and your mind will experience deep relaxation. After the treatment you will enjoy a feeling of renewed energy.
Thai Healing Massage
Suffer from chronic pain, stiffness, or recovering from injuries? Thai Healing Massage helps your body in its natural healing process. Working on the root causes to provide you with powerfully effective and longer lasting healing.
Thai Body Scrub
Do you wish you had smooth, silky hair? Without wrestling with a blow-dryer? In any weather? We can help!
Thai Body Wrap
Need to bring life to fine limp hair? We've got a Keratin Volume treatment for you. Creating lasting volume, strengthening and moisturising you hair.
Massage Treatments
| Service | Price |
| --- | --- |
| Traditional Thai Massage 1 hr | € 60.00 |
| Traditional Thai Massage 1.5 hr | € 85.00 |
| Aroma Oil Massage 1 hr | € 60.00 |
| Aroma Oil Massage 1.5 hr | € 85.00 |
| Herbal Ball Compress 1 hr | € 65.00 |
| Herbal Ball Compress 1.5 hr | € 90.00 |
| Thai Healing Massage 1/2 hr | € 40.00 |
| Thai Healing + Oil Massage 1 hr | € 70.00 |
Thai Body Scrub
| Service | Price |
| --- | --- |
| Thai Body Scrub | € 45.00 |
| Traditional Thai Massage 1 hr | € 60.00 |
Thai Body Wrap
Coming Soon!
Wat Po Traditional Medical School
Wat Po (Pho) is one of the largest and oldest wats or temples in Bangkok and is home to the Reclining Buddha one of the largest single Buddha images at 43m long.
The temple is considered the first public university of Thailand, teaching students in the fields of religion, science, literature, traditional medicine and massage through murals and sculptures.
Jivaka Komarabhacca was the Buddha's personal physician and the father of Buddhist medicine. He was trained in Ayurveda medicine. Jivaka was also well versed in Asana and meditation practice. His teachings form the basis for Thai Healing Massage.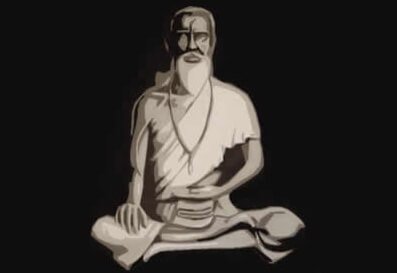 I hope to see you soon.
Come along for your hair style, waxing or massage I promise you won't be disappointed. By appointment only means that your appointment time is reserved exclusively for you, no walk-ins delaying you. It's your private time at Thai Touch to enjoy the experience in a relaxing environment.
"Good luck Sawai with your salon in Ireland. I am happy to recommend you, I always loved what you did with my hair when you were my stylist. Love Ming."
- Chalisa "Ming" Boonkrongsab. Actress and former Miss Thailand.
"From the moment I walked in the door I was won over by the friendliness of Sawai and the Thai style decor."
- Allison Byrne
"Love this place! Spa like and I liked it. The wax they use is amazing, it doesn't hurt like the traditional wax. Sawai was great. I'll def be back."
- Veronica J
"I love getting my hair styled and coloured by Sawai and won't go anywhere else now. I always leave Thai Touch feeling like I've won the lotto."
- Sandra in Athlone
"OMG. I can't say enough good things about this place. I was a bit nervous about the Thai massage but I think I'm a convert, She even got out the knots in my neck and shoulders! Will try the aroma oil massage next time, Sawai said it's more relaxing."
- Andrea S, Portlaoise
"4:30 p.m. and after an hour of Thai massage with Sawai -- WOW I am feeling great! Massage was a legitimate Thai massage. Sawai was welcoming and most importantly knowledgeable. I booked my next appointment before leaving."
- Joan, Tullamore
"Had my hair done today by the lovely Sawai in her private holistic salon. A five-star spa experience with five-star results. Highly recommend this talented lady. Thank you Sawai."
- Debbie Looby
"Second time to Thai Touch and again loved the experience of place and of course Sawai's great skills. Delighted with my colour and looking forward to my next visit."
- Siobhán McGlinchey
"Highly recommend this place for waxing. Sawai is just soo nice, from the time you arrive you can relax and enjoy your treatment. Thank you Sawai."
- Marie Dobbyn
"If you are thinking about taking some time out and getting your hair done or maybe a massage this is the place to go. Sawai is amazing, I always leave feeling revived and looking fantastic thanks to her talents. Not only is Sawai lovely her premises is so relaxing you won't be interrupted by other clients and you get her full attention. Added to that her prices are fair and well worth it for the time she takes . If you like your privacy try out Thai touch . You won't be disappointed!!!"
- Aimee Gillen
"I cannot recommend this place enough! The full body massage is out of this world, and every other treatment and hair-do I've gotten with her have been great experiences. The salon is set up so well and she really puts you at your ease. A real treat of a place!"
- Siobhán Flynn
We're open every day from 10 a.m. to 8 p.m. by appointment only.
You can also make an appointment by calling (057) 93 245 75.